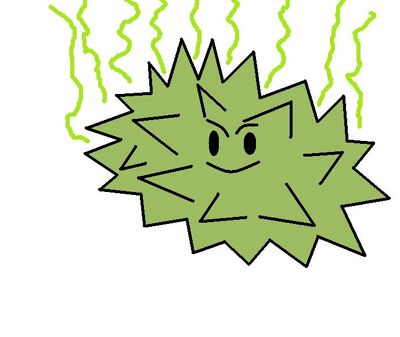 Durian
is the strongest Food. He is prickly so most Appliances are afraid to get near him. Unfortunately, there is only one of him. Durian is the leader of the Foods.
Durian releases a very strong odor that can corrode Appliances. He can also smash most Appliances and dent up Knife.
He is immune to just about anything and cannot be heated, frozen, smashed, electrocuted, or washed!