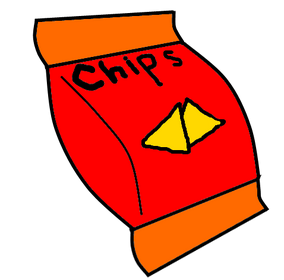 Chip Bags are bags that contain
Chips
. They can open and seal themselves and fire Chips. A Chip Bag usually contains about 40 Chips, but some have been rumored to hold up to around 60. They come in different flavors.
Original: Just a normal Chip Bag.
Sour Cream and Onion: When opened, it releases a gas that makes Appliances cry, short-circuiting themselves.
Barbeque: Chips can explode.
Hot Chili Pepper: Chips can set things on fire.
HCP Lime: Chips can set things on fire and explode.